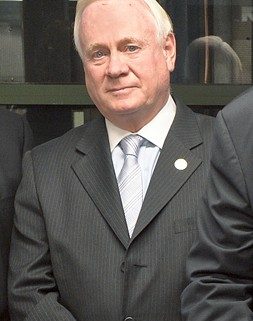 I have lived in Bay Ridge for almost my entire life. I've walked in Ragamuffin Parades, pitched in the 68th Precinct little league (team Gold), and spent many an afternoon and night biking this lovely neighborhood, winding down from the promenade to Shore Road and up 3rd, 4th, and 5th Avenues, taking in the place I am proud to call home.
In 2002, Martin "Marty" J. Golden was elected to the State Senate. It was shortly after my Bar Mitzvah. He's been there ever since. When Democrats were trying to overthrow the deleterious George W. Bush regime in 2004, Golden ran unopposed. When Democrats took back the House in 2006, Golden ran unopposed. When Barack Obama became our first Black president and inspired millions, Golden ran unopposed.
In 2016, when Donald J. Trump was elected president of the United States, Martin J. Golden ran unopposed.
I've long been embarrassed by my state senator, and I know many of my neighbors feel the same way. This was why I decided to run against him.
He doesn't think gay people should get married. He doesn't think women should have the right to choose. He doesn't think landlords and real estate developers should have to care about working class people. He doesn't think our public transportation system matters. He doesn't think our Arab-American community should be a part of our neighborhood. He doesn't think we should have access to affordable healthcare. He really, really doesn't think we should have any campaign finance laws.
People make fun of Southern Brooklyn. Usually they're in the brownstone or hipster belts — nothing against those folks! — and they wonder what's up with us. Why does this guy Golden keep winning? Why does someone who unabashedly supports Trump and disrespects so many people get to hang around?
On Monday night, many people learned what we in Bay Ridge have known for a long time — that Golden is not fit to be a state senator. His vehicle sped through a bike lane, menaced a cyclist, and ran two red lights. He pretended to be a police officer. When confronted about his disturbing and despicable behavior, he blamed it on "cyclist road rage," whatever the hell that is. The Department of Investigation and the Attorney General's Office should investigate Golden's actions, at the minimum.
What galled me most, perhaps, was how Golden flagrantly violated traffic laws. He believes he's above the law. He doesn't think speed cameras should be installed in school zones. Remarkably, in 2005, he ran over a woman with his car — it was ruled an accident — and his driving habits have remained what they are because he just doesn't care.
I do care. In October, my campaign released a comprehensive transportation platform that puts pedestrians, seniors, cyclists, and everyone who uses public transportation first. I support making it easier for people to get around safely. We need to cut pedestrian deaths to zero and drastically improve our trains and our buses.
I drive a car. I've gotten my fair share of tickets. I know the frustration of getting hit with a ticket by a red light camera or struggling to find parking. But I also understand why these cameras exist, and how they keep motorists from speeding. I am grateful a red light camera has slowed down cars next to Ft. Hamilton High School.
Automobiles are machines. Automobiles can kill. When you get behind the wheel of a car, you have to be cognizant of this fact. You have to respect the power you have and understand that one mistake can end a person's life.
Golden proved on Monday none of that matters to him. His message? If you are on a bike or just walking, you don't really matter. You are an impediment. A bike lane, for him, exists as another driving lane, a way to beat the traffic.
This is disgraceful. Luckily, 2018 may be the last year we have to tolerate this kind of behavior.
And if you want to defeat Golden, please consider helping me.
Powered by WPeMatico
http://rossbarkan.com/wp-content/uploads/2018/02/1_XjOFXBeaErv_eZ0UeoVjUw.jpeg
386
253
Ross Barkan
http://rossbarkan.com/wp-content/uploads/2018/05/ross_barkan_logo.png
Ross Barkan
2017-12-13 12:58:07
2018-02-27 15:13:08
Who Is Fit to Hold Office?